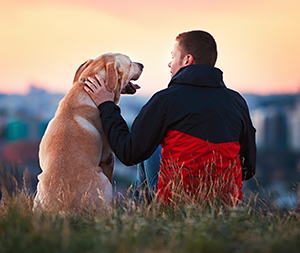 Just five years ago, the amount of funds donated by clients of the Lloyd Veterinary Medical Center was less than $200,000 annually in the College of Veterinary Medicine.
That figure has jumped dramatically since then. The donations from grateful clients of the Hixson-Lied Small Animal Hospital and the Large Animal Hospital now standing at over $2 million each of the past three fiscal years.
That includes this year, with donations amounting to $2.7 million already raised with two more months remaining before the fiscal year books close. And just this year alone, more than 1,200 different gifts have been made to the College of Veterinary Medicine by current and former clients of the hospitals.
The gifts range from smaller amounts to significant deferred gifts involving real estate.
If you are interested in making a gift as a grateful client please contact Deb Calderwood at dcalderwood@foundation.iastate.edu.