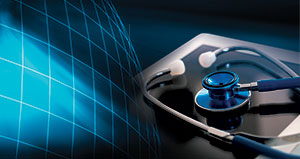 About the Course
Nearly 90% of consumer complaints and state board investigations of them reveal noncompliance with recordkeeping regulations. Without good records, veterinarians cannot practice great medicine or defend their actions before state boards, judges or juries.
This online course teaches state board compliant record keeping principles that enhance the value of your practice's records while reducing your medical, public relations and legal risks. 
Course Instructor:
James F. Wilson, DVM, JD
www.pvmc.net
Introduction to Medical Records
How Board Investigations of Alleged Violations Work
Going to Court is NOT Fun – Paw & Order: The Profession on Trial Video
What Gets Entered & What Does Not – Case Example
Board Regulations, Laws of Evidence and Their Effect on Admissibility 
Common Medical Record Errors
Creativity Makes Recordkeeping Fun
The Nature of Court Hearings and Trials
The Epiphanies of an Expert Witness
Electronic Medical Records, Client Consents, and Course Conclusion
Course Features
Available online to accommodate the busiest of schedules.
RACE-approved for 6 CE credits.
Enrollment Fees
Veterinary Medical Records Course: $450/individual includes 2015 book, Legal Consents 5th Ed ($100 value)
Contact Priority Press for reduced rates for groups that have an alliance.
To Enroll, Contact
Steve Kellner
Priority Press Business Manager
(215) 321-9488 
Additional Course Offerings: