Section 1: Introduction to Medical Records
Identifies the six reasons medical records need to be viewed as a key ingredient of each practice's most valuable assets.
Articulates how entries generate presumptions that what was entered GOT DONE and what was not entered did NOT.  
Describes the doctors and practices that are most vulnerable to state board investigations and discipline.
16 minutes
Section 2: How Board Investigations of Alleged Violations Work
Explains the process state boards purse as they investigate consumer complaints.
Learn how to respond to complaints without alienating the complainers.
44 minutes
Section 3: Going to Court Is NOT Fun - Paw & Order: The Profession On Trial Video
Go to court with Dr. Obermeyer and see firsthand the importance of good recordkeeping after viewing the only veterinary version of the television show, Law & Order. Share with your staff.
50 minutes 
Section 4: What Gets Entered & What Does NOT – Case Example
Identify and explain the risks from the omissions in a multi-page medical record as discussed with students in an Iowa State veterinary school classroom setting.
46 minutes 
Section 5: Board Regulations, Laws of Evidence and Their Effect on Admissibility
Analyze how the laws of evidence keep information out of trials or allow it in.
Discover how easy it is to access your state's medical record laws among the handouts included with the course.
33 minutes
Section 6: Common Medical Record Errors
Identify the most common, key data points that are missing in patient records and information that SHOULD vs. SHOULD NOT be entered.
30 minutes 
Section 7: Creativity Makes Recordkeeping Fun
Examine the 86-page handout and see its examples of innovative, efficient recordkeeping ideas.
24 minutes 
Section 8: The Nature of Court Hearings and Trials
Compare and contrast the Four "A's" – alterations, amendments, addenda and adulterations and their effect on Board disciplinary actions.
Learn the 10 reasons clients say "no" and why documenting that reason is so important. 
Section 9: The Epiphanies of an Expert Witness
Discuss your own "ah ha" moments after seeing and hearing those offered by the most experienced medical record reviewer in the country.
21 minutes 
Section 10: The Nature of Court Hearings and Trials
Learn the pros, cons, difficulties, and value of replacing paper with electronic medical records.
Effectively use the client consents that come with the course to educate clients, fulfill board requirements and build a legal defense.
39 minutes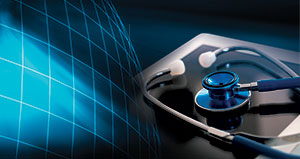 I found Dr. Wilson's class to be very interesting, practical and thought provoking. It helped me to correct deficiencies in my records that may save me a lot of stress and anxiety in the future. My biggest concern was taking a course on line as I am very technologically challenged.  I found the course format to be very user friendly and the technical support staff to be courteous and helpful. Thanks for a great class experience.
Sue Swanson, DVM, Minnesota