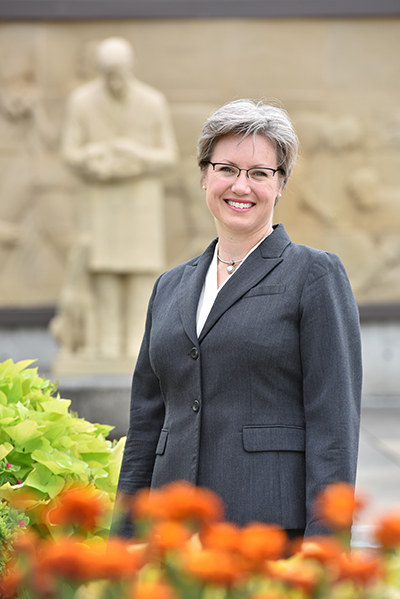 Dr. Amanda Fales-Williams, professor of veterinary pathology, has been appointed as the interim chair of the Department of Veterinary Pathology in the College of Veterinary Medicine effective April 1, 2019.

She will replace Dr. Joe Haynes, who has decided to step down from the role he has held since 2011.
Fales-Williams is the inaugural holder of the Tyrone D. Artz M.D. Chair for Teaching Excellence in the College of Veterinary Medicine and is the recipient of multiple teaching and advising awards. She is currently serving as the president-elect of the Iowa Veterinary Medical Association. She is also the chair of the CVM Governance Council.