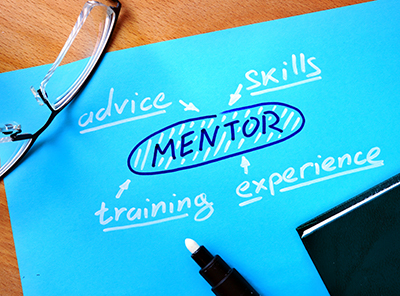 Life-long Mentor
Dr. Heather Flaherty took her mentor's words of advice to heart and has passed them along as she has transitioned from mentee to mentor.
"Dr. (Claire) Andreasen (professor of veterinary pathology at Iowa State University) taught me  to be successful, you should help the people around you succeed," Flaherty said. "Build people up, don't knock them down.
"My advice is similar to Dr. Andreasen's advice to me – in order to be successful, people need to be given a chance to succeed."
Flaherty was recently recognized by Iowa State when she was named an "exemplary mentor" at the university for the 2016-17 academic year. She was nominated for the honor by a pair of assistant professors in the Department of Veterinary Pathology – Drs. Shannon Hostetter and Austin Viall.
Flaherty, a senior lecturer in veterinary pathology, was honored by the Office of the Senior Vice President and Provost for "demonstrated exemplary mentoring of junior faculty for the academic year."
Iowa State pairs new tenure-eligible faculty members with one or more experienced colleague mentors. Mentors provide guidance through the tenure process and the formal third-year/mid-career review process. Mentoring enables faculty to understand and network in all areas of their job assignments.
Hostetter and Viall say Flaherty places as much energy into her job as mentoring faculty and their career success as she does for Ironman and Ultra Triathlon events around the world. She is an exceptional example of how to integrate self-discipline in work and life.
"Dr. Flaherty assures that we have time for our scholarship in addition to our teaching and diagnostic duties in our very diverse position assignments," Hostetter and Viall write.
Flaherty says it is her responsibility to make sure tenure-track, PhD candidates and residents she works with are given the opportunity to find success.
"These are diligent, hard workers that are assigned a lot of duties and responsibilities," she said. "To accomplish and meet their goals to the best of their ability, they need the time, support and chance to develop a firm work life balance.
"Family is important and impacts your day. Work impacts your family. There simply needs to be balance in order to succeed at both."
Flaherty is a board-certified clinical pathologist in the Department of Veterinary Pathology and the faculty director of the Clinical Pathology Laboratory section.