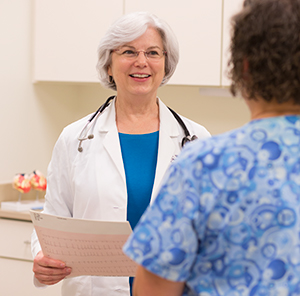 Not Slowing Down
There is no sign Dr. Wendy Ware, the Phyllis M. Clark Professor of Cardiology in the Department of Veterinary Clinical Sciences, is slowing down.
After 32 years as a faculty member in the College of Veterinary Medicine, Ware is still "working on a few projects," although she admits it's "challenging to find enough time to focus on them all."
She is working on a second edition of her book, Cardiovascular Disease in Small Animal Medicine, which was first published in 2007. This is an authoritative, yet user friendly guide to cardiovascular diseases and disorders in dogs and cats.  
The previous edition had 25 chapters, illustrated throughout by clinical color photos with discussions on evaluation techniques, investigative procedures, diagnosis, medical and surgical management options, and methods. The new edition, which will be titled Cardiovascular Disease in Companion Animal Medicine, has been expanded to 40 chapters and will also include information about horses.
Ware invited a long-standing mentor and colleague to help with the new edition and says the new publication will continue to use multiple images and graphs.
A second project is conducting a survey of owner experiences caring for dogs and cats with congestive heart failure.
"Heart failure is really challenging for owners to deal with," Ware said, "and veterinarians face many of the same challenges. We want to better understand the experiences living with, and caring for dogs and cats with heart failure so we can improve patient care."
Ware is hopeful the information collected will be help not only clients and veterinarians but veterinary students as well. She is hoping that small animal practitioners will encourage clients who have cared for a dog or cat with heart failure sometime during the last ten years to participate in the study. 
The survey will be active through the end of the year. Veterinarians willing to post information about their survey in their clinic for clients to see, can email using the subject line "CHF Survey – Poster & Cards" and provide their mailing address. Questions regarding the survey can also be sent to that email address or individuals may call 515-294-7292.

Two major new projects would be a lot for most people, but Ware is also working on another project to evaluate Vitamin D levels in cats with cardiomyopathy compared to healthy cats. Data for this project has been collected and analysis is in progress.

Ware is able to tackle these new projects because of the increased emphasis in the College of Veterinary Medicine on expanding the specialty services offered in the teaching hospital.
"I was by myself (as a cardiologist) for almost 29 years at Iowa State," said Ware, who previously described herself as "a lone cowgirl."
Today Ware is part of a team of three cardiologists and a cardiology resident. This has made all the difference in the world, not only providing for expanded cardiology services in the LVMC but also by allowing Ware and her colleagues to pursue new projects and collaborations.

"It's great to have others to talk to about cardiology issues," she said.

Ware was named the Phyllis M. Clark Professor in Cardiology in 2015 and says the donation to create the endowed faculty position was a surprise. Ware recalls caring for Clark's cat, though after the cat's death, she didn't see Clark again.
But Ware's dedication to her profession and the treatment of Clark's cat resonated with the Des Moines woman who gave a substantial gift in her estates to establish the professorship.
"It's especially rewarding when we work with clients for a period of time," Ware said. "You know their circumstances; you know how deeply they care for their animals.
"But when the end comes for their pets, it is also a time of shared sadness."
August 2018