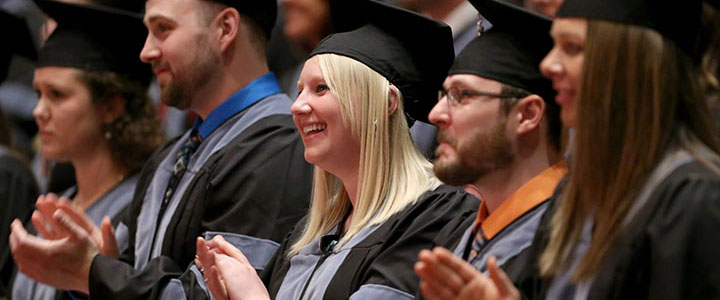 Photo by Iowa State University Photographer Christopher Gannon
Veterinary Medicine Class of 2018 Graduation Ceremony
May 5, 2018
12:30pm
C.Y. Stephens Auditorium
Seating is unlimited; tickets are not required for admission.
Speaker:
Cate Dewey, DVM
For more information, contact:
Mindy Schminke
2270A Vet Med
294-0772
E-mail: schminke@iastate.edu
 

Graduation Gifts
Visit our College of Veterinary Medicine Gift Shop
Lodging/Dining information
Check out the Quick Links or Visitor's Guide.