New VMCAS Deadline
The AAVMC's Admissions & Recruitment Committee (ARC) and the Association of American Veterinary Medical Colleges (AAVMC) have made a decision to extend the VMCAS 2018 Application Deadline to Friday, September 29, 2017, @ 11:59 PM Eastern Time for all applicants, due to the impact of Hurricanes Harvey and Irma.
Connect Socially
Follow us on Facebook, Twitter, Instagram and Snapchat.
The College of Veterinary Medicine offers tours to prospective students (ages 15 or older) and their families throughout the calendar year. Tours are limited in size and individuals may sign up for a tour online.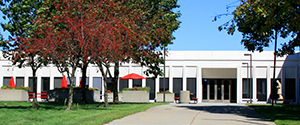 Learn more about what it takes to make the proper preparations to apply for admittance to the College of Veterinary Medicine.