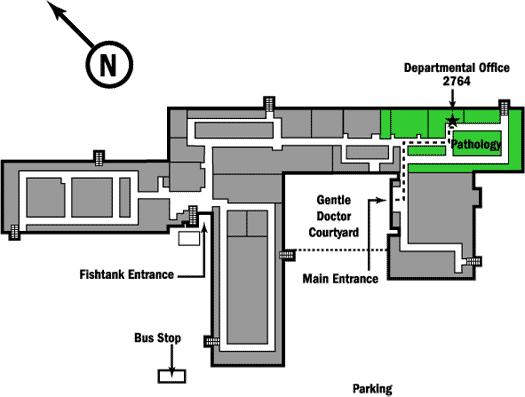 You can also view maps and directions to Ames and the ISU College of Veterinary Medicine. The Veterinary Pathology department can be accessed through the main entrance at the Gentle Doctor Courtyard. Once in this main entrance, college personnel can assist you in finding the department or a specific person within the department.
If you prefer to locate the department yourself, follow these directions:
Enter the main entrance as shown above
Turn left.
At the end of this hallway turn right.
Turn left.
The main department office will be straight ahead.