2021 Short-term Group Programs
May 10-23, 2021
Application Deadline: November 25th, 2020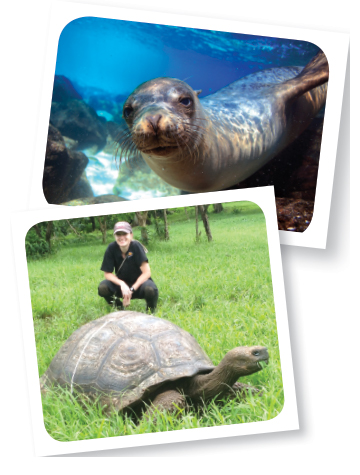 Program highlights:
Visit the Banos Zoo & Wildlife Center and assist staff with exams & treatments for the reptiles
Work in a spay/neuter clinic with experienced veterinarians and assist with surgeries
Visit local farms and learn about their breeding programs
Amazing excursions, such as hiking up the volcanos in the Galapagos Island, visiting the national park, rappelling down waterfalls, and many more.  
Why Go Abroad?
You gain confidence and feel empowered after successfully navigating an International experience! 
It differentiates you from your peers. You have an experience that only a handful of other students have, and it's a great way to network and build your International résumé.
It makes you culturally aware. If you observe practices in other countries, you have a greater understanding of the profession as a whole and of global veterinary issues.
It's fun! Whether you travel alone or with a group of your classmates, you will see and do amazing things and share the experience with people who are not only your colleagues but friends you will keep in touch with forever. 
If we don't offer a program that appeals to your interests, stop by the Office of Academic and Student Affairs and let us know what you want to do and where you want to go!
Iowa State partners with veterinary schools all over the world!  In past years, students have studied in Ireland, Spain, Australia, Mexico, Norway, the Philippines, Costa Rica, and many more! 
The ideal time for individual exchanges is during your fourth-year clinical rotations.  The minimum time abroad is 2 weeks.  Maximum time depends on your rotation schedule and vacation weeks.