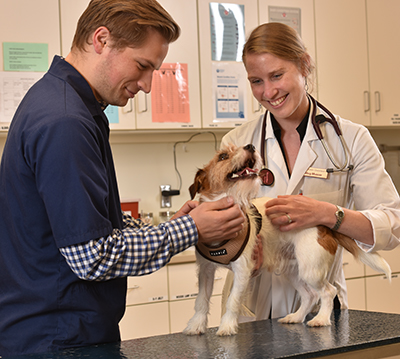 At Iowa State University, the College is fortunate to have a highly educated and enthusiastic faculty of veterinarians who support the health care process. An appointment at Oncology includes obtaining a complete history, performing thorough physical examination, and providing diagnostic tests that allow us to determine the extent of the patient's disease or illness. This is followed by a discussion of treatment options, prognosis and in light of unique family needs. Expect to spend a full day at the Lloyd Veterinary Medical Center while these activities take place.  
Please bring any lab reports or x-rays from your referring veterinarian.
Consult Form-Veterinarians Only* 
*Consultation form for veterinarians only. If you are a client, we are happy to see you in person with your pet for a sit-down consultation. Phone consultations are for veterinarians only.