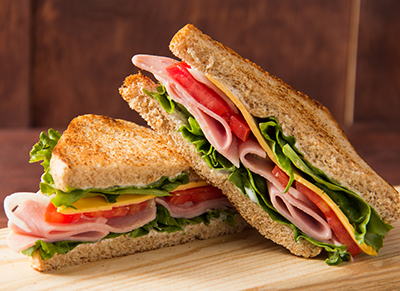 Updated July 6, 2020
Now Open!
Hours: Monday-Friday, 7:30 am-2:30 pm
Menu Offerings: Normal menu offerings with the exception of hot special and soups. This will most likely carry through the fall semester.
Gentle Doctor Café Operational Updates
Ordering and Line Cueing

Floor tape and physical distancing dots will be in place to direct the flow of traffic and designate six feet between customer and employees
Enter into the café near vending area, loop around, and exit the other side of the café.

Deli Order Slips

Remain in same place. Pens/pencils will be removed. Customers must bring their own pen/pencil to complete the order slip. Download and print a pdf of the deli order slip to complete in advance and bring to the café.

Condiment Area

Everything will be wrapped for self-service (coffee condiments, honey, silverware, etc.)
Coffee creamer will be dispensed by dining staff and will be available in a package.
Fountain soda will be unavailable.