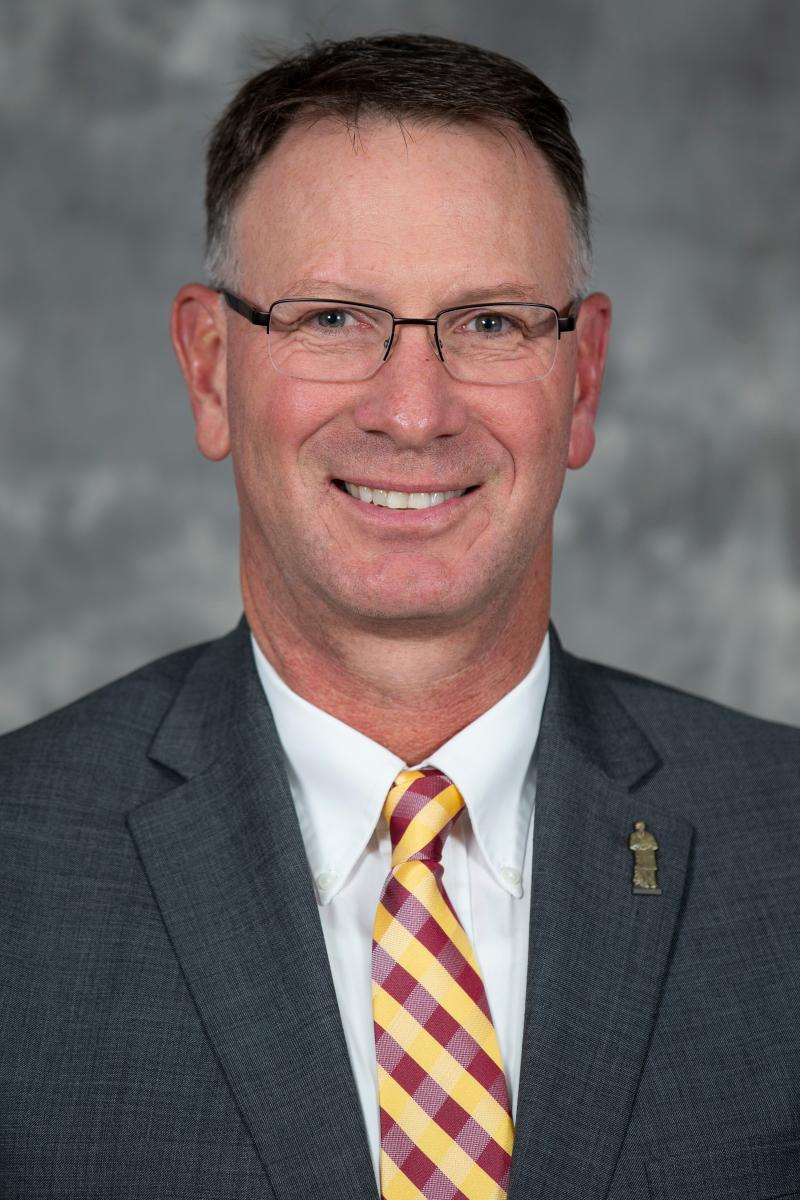 Dan Grooms, DVM, PhD, became the Dr. Stephen G. Juelsgaard Dean of Veterinary Medicine at Iowa State University on October 1, 2018.
At Iowa State Grooms oversees the College of Veterinary Medicine, its five academic departments, the Lloyd Veterinary Medical Center including the Hixson-Lied Small Animal Hospital and the Large Animal Hospital, and the Veterinary Diagnostic Laboratory.
Prior to coming to Iowa State, Grooms was a professor, extension veterinarian, administrator and researcher at Michigan State University's College of Veterinary Medicine since 1997. He was named chair of Michigan State's Department of Large Animal Clinical Sciences in 2014.
Grooms has also worked as a staff veterinarian for the Ohio Agricultural Research and Development Center and as a clinical veterinary associate at a Ohio mixed animal veterinary practice.
An expert in bovine infectious diseases, Grooms has been an active researcher in his academic career, receiving multiple grants from the U.S. Department of Agriculture, higher education institutions and private companies.
Grooms holds board certification from the American College of Veterinary Microbiologists with a specialty in veterinary virology. He is a former president of the American Association of Bovine Practitioners and has served on the U.S. Secretary of Agriculture's Committee on Animal Health.
Among his awards are the President's Award from the American Association of Bovine Practitioners, the Thomas Palmer Award from the Michigan State Fair, the Distinguished Teaching Faculty Award from Michigan State University's Masters in Food Safety Program, and the Outstanding Extension Specialist from the Michigan Association of Extension Agents.

Grooms was named an honorary alumnus in 2015 at Michigan State University and an Michigan Honorary State FFA Degree in 2013.

Grooms earned a bachelor's degree in animal science from Cornell University and two degrees from The Ohio State University - a veterinary medicine (DVM) degree and a Ph.D. in veterinary preventive medicine.