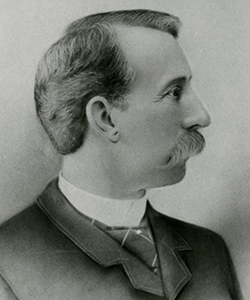 Millikan Stalker
1879-1900
The founder of the College of Veterinary Medicine, MIllikan Stalker began course work in veterinary medicine as a two-year program.

"Dr. Stalker devoted his time and energies as far as college work was concerned, to the development of the course of veterinary science. It still stand always in the college history that he laid the foundation of one of the great sections of our work at Iowa State."
– Edgar Stanton
4-time acting President, Iowa State University
June 2, 1909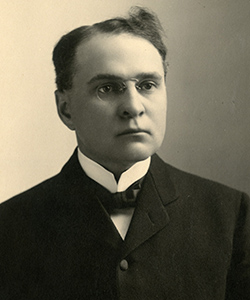 John H. McNeil
1900-1908
"He incorporated more basic and essential veterinary work than was previously given, added some essential zootechnic courses and announced a four-year course for all students who would matriculate into veterinary science. Thus, he established the first four-year course in America and the most complete course."
– Tribute by D. KW Stauder (DVM '05)

Charles H. Stange
1909-1936
Under the leadership of Dean Stange, the veterinary division was organized into five departments for teaching and research and one department solely for research. By persuasion, argument and example, he exerted himself throughout a third of a century to elevate the standards of veterinary medicine in the United States. "The veterinary profession of the future is what the veterinary schools of today make it," Stange wrote. ""A profession cannot rise above its source and the source of the veterinary profession is the veterinary schools."

It was a testament to Stange's legacy that more than 1100 people attended his funeral in the Memorial Union's Great Hall.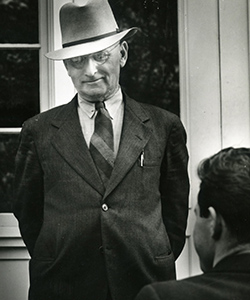 Charles Murray
1936-1943
Charles Murray rose rapidly in the College of Veterinary Medicine's administration. A 1912 DVM graduate, he became head of the Department of Veterinary Research in 1914 and two years later he was leading the Veterinary Research Institute. He taught bacteriology, infectious diseases and veterinary hygiene until become dean upon the death of Dean Stange.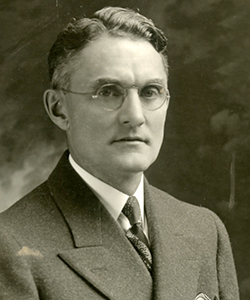 Henry H. "Dale" Bergman
1943-1952
A 1910 Iowa State graduate, Dean Bergman headed the veterinary physiology and pharmacology department for 27 years before becoming dean. In addition to his duties in the veterinary school, Bergman was actively involved in Cyclone Athletics and was a moving force in the development of the Big 8 Conference.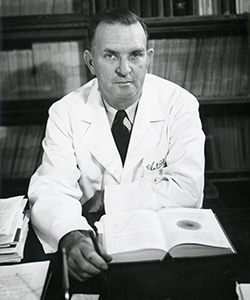 Ival A. Merchant
1952-1963
During Dr. Merchant's 11-year tenure as the college dean, the school experienced steady growth in graduate education and in the numbers of faculty and staff in research support. He oversaw various capital improvement projects in the Veterinary Quadrangle and played a key role in bringing the National Animal Disease Center to Ames.

"Veterinary medicine is an ever-changing, rapidly developing profession," Merchant wrote in 1961. "In fact, it is growing so rapidly it is difficult to supply the graduates to satisfy the demands for adequately educated and trained men."
George C. Christensen
1963-65
Dean Christensen had a vision for a new veterinary medical complex, replacing the outdated facility in "The Quad" on central campus. He laid the groundwork in the early '60s for the current CVM complex by securing a financial commitment from the State of Iowa. Christensen also served as the vice president for academic affairs at Iowa State where he had a significant impact on the university in increased student enrollment, restructuring academic departments while serving as a champion for international studies.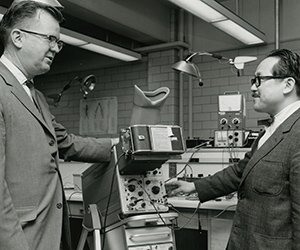 Ralph L. Kitchell
1966-1971
A 1943 Iowa State DVM graduate, Dean Kitchell was internationally recognized for research and administrative contributions to veterinary medicine. He also served as dean of the College of Veterinary Medicine at Kansas State University before he retired as a professor at the University of California-Davis.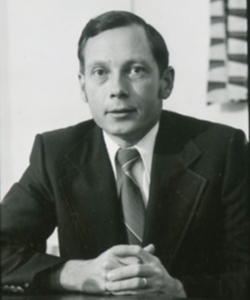 Phillip T. Pearson
1972-1989
The Ames native joined the College of Veterinary Medicine faculty a year after graduating with a DVM in 1956. A skilled veterinary surgeon, Dean Pearson finalized the College's move from Central Campus to the new complex in 1976. During his tenure, the College was the fifth largest veterinary school in the country.
At the 100th anniversary of the College, Pearson said, "It is hoped the faculty and students of the college will continue to foster the image of its 'Gentle Doctor' in expressing concern, kindness and service to all people and living creatures."
Oscar J. Fletcher
1989-1992
Dean Fletcher was one of the few dean's in the College's history who was neither a graduate of the institution nor had served on the faculty. A Georgia native, Fletcher was an avian medicine expert and left Iowa State after three years to become dean of the College of Veterinary Medicine at North Carolina State University.

Richard Ross
1992-2000
Dean Ross' work with the Iowa State Legislature resulted in the Healthy Livestock Initiative. Under his leadership, Iowa State built the Livestock Infectious Disease Isolation Facility, which positioned the university to lead the nation in research in this area. Before becoming dean, Ross was a world-renowned expert in mycoplasmal diseases, an area he continues to work on in retirement. MORE

Norman F. Cheville
2000-2004
During Dean Cheville's tenure, the College made remarkable progress and was positioned to lead the nation in production animal medicine, food security, public health training and other veterinary issues. In retirement, Cheville is still fascinated with veterinary medicine and has written a book on the subject. MORE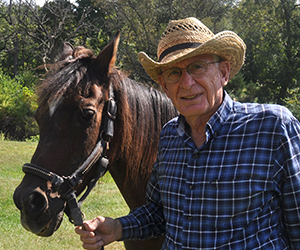 John U. Thomson
2004-2011
Under Dean Thomson's leadership, the College regained full accreditation, launched a new cooperative program with the University of Nebraska-Lincoln for veterinary education and completed the Dr. W. Eugene and Linda Lloyd Veterinary Medical Center. A rural veterinarian at heart, Thomson continues to be active on any number of areas. MORE

Lisa K. Nolan
2011-2017
Dean Nolan oversaw a comprehensive curricular review, enhanced the assessment of teaching and upgraded teaching labs and study spaces during her tenure. She also directed a campus-wide "One Health-One Medicine" initiative that brought faculty members across campus together to foster new collaborations that span animal, human and ecosystem health.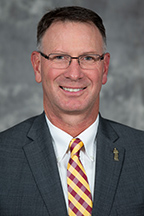 Dan Grooms
2018-
Dan Grooms became the Dr. Stephen G. Juelsgaard Dean of Veterinary Medicine at Iowa State Oct. 1, 2018.
Note: Durwood L. Baker twice served as interim dean, both from 1965-66 and 1971-72. Pat Halbur was the College's interim dean from 2017-18.