A Look Back at 2021
As 2021 comes to an end, here's a look back at what happened last year in the College of Veterinary Medicine.
January

A team of researchers led by Dr. Joyce Carnevale, clinical associate professor of veterinary clinical sciences, received a $50,000 grant from the American Society for the Prevention of Cruelty to Animals. The two-year grant will allow Carnevale and her team to research an incremental care approach to managing acute canine vomiting.
---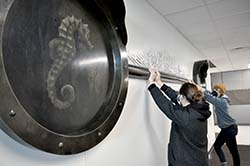 February
New artwork has been added in the area between the Fish Tank Lobby and The Commons in the College of Veterinary Medicine. "May I Help You?" is a welded and patinated steel aluminum piece with LED lighting. Iowa artist Tom Stancliffe writes, "We are dependent on the marine ecosystem in the most fundamental and profound ways, and life within it is as mysterious as it is diverse. There is intentional ambiguity as to whether we are peering into their world or perhaps they are peering into ours, opening the door to other possibilities as well, leading me to the title: "May I Help You?"
---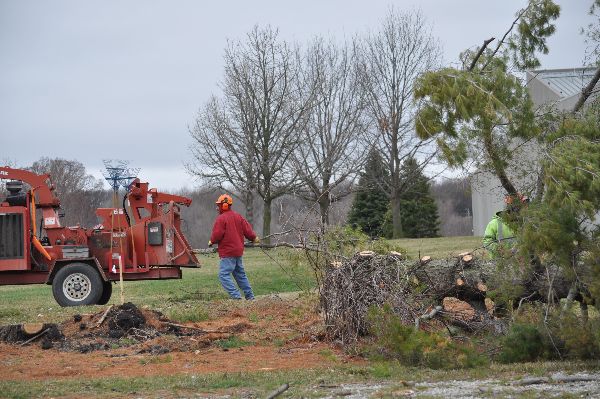 March
Construction on the new Veterinary Diagnostic Laboratory adjacent to the College of Veterinary Medicine begins. Work is scheduled to be completed on phase one of the $75 million project in 2023.
---
April
Eight individuals in the College of Veterinary Medicine received Iowa State University faculty and staff awards for their teaching, research, leadership, professional practice and service.
---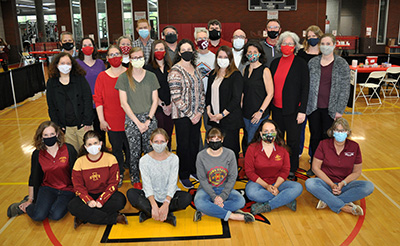 May
College of Veterinary Medicine faculty, residents, students and staff volunteered to perform a multitude of tasks during Iowa State University's COVID-19 Vaccination Clinics held on campus including giving the vaccines.
---
June
The Forever True, For Iowa State fundraising campaign concluded June 30 by raising $97,131,960 for the College of Veterinary Medicine, exceeding the goal of $81 million. Eighty new scholarships for DVM and graduate students were created, 14 new endowed chairs, professors and fellowships were established, and contributions that assisted a variety of new construction and renovation projects were made possible in the campaign.
---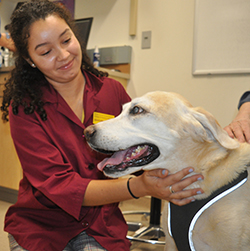 July
Eight Iowa State University undergraduate participated in the summer-long Undergraduate Veterinary Internship Program (UVIP). The hands-on program provides animal and veterinary experiences as well as networking and mentorship opportunities for selected Iowa State underrepresented students.
---
August
The College of Veterinary Medicine virtually hosted the National Veterinary Summers Scholars Symposium in early August. A record number of attendees participated this year in the annual conference which showcases research accomplishments by veterinary students completing summer research internships.
---
September
Four faculty members in the College of Veterinary Medicine were appointed to a new faculty position within the college including Dr. Paul Plummer, Anderson Chair in Veterinary Medicine; Dr. Jessica Ward, Phyllis M. Clark Professorship in Veterinary Cardiology; Dr. Matt Brewer, Dr. Frank Ramsey Endowed Chair; and Dr. Jodi McGill, Dr. John G. Salsbury Endowed Chair in Veterinary Medicine.
---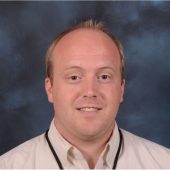 October
Dr. Marc Kinsley, associate professor of large animal surgery at Michigan State University's College of Veterinary Medicine, was named the executive director of the Lloyd Veterinary Medical Center.
---
November
Students, faculty and staff in the College of Veterinary Medicine stepped up to provide assistance to the Animal Rescue League of Iowa when a federal court judge ordered the surrender and removal of more than 500 dogs and puppies from a USDA licensed breeder in Iowa.
---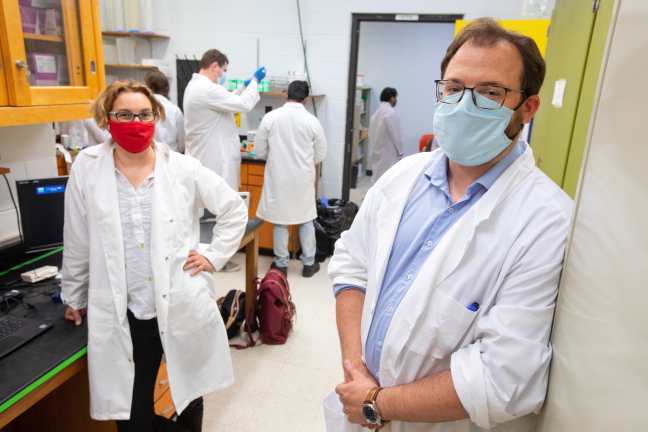 December
A research group led by Dr. Jonathan Mochel, associate professor of biomedical sciences, and Dr. Karin Allenspach, professor of veterinary clinical sciences, began a clinical trial to perfect a new technique that grows organoids from patients' urine samples to see how they will respond to bladder cancer treatments.