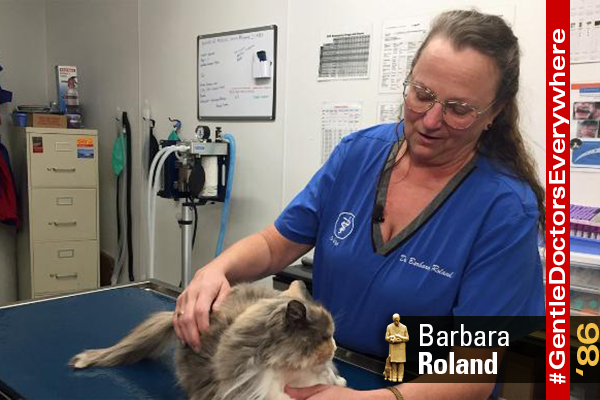 A Lifetime of Experience
Dr. Barbara Roland ('86)
Her whole life, Barbara Roland has loved dogs. That love inspired her career path and led her to get a DVM from Iowa State. Now semi-retired, Roland continues to save animals' lives by using her knowledge and skills as a veterinarian at Safe Haven of Iowa County. It's a no-kill shelter that serves not only local strays but animals from around the country. Roland was recently featured on KCRG, Channel 9 out of Cedar Rapids.