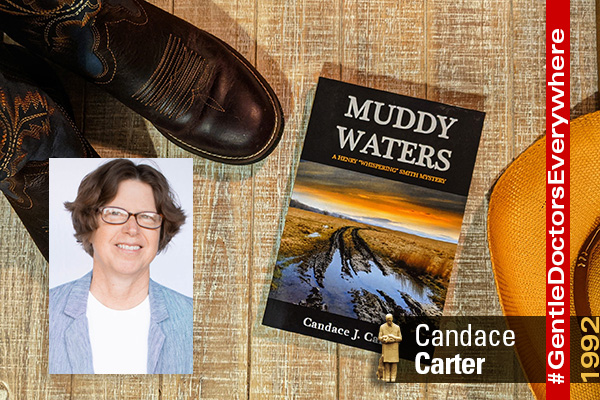 Drawing Upon Experience
Dr. Candace Carter ('92)
Candace Carter has definitely drawn upon her vast real-life experiences to tell her stories. Her on-line bio even says she "has walked many paths in life." A few of those paths including serving in the military, working in private veterinary practice and at the USDA Bureau of Land Management after earning her DVM. Carter also worked for the National Park Service as a biological science technician. Carter's stories also reflect on growing up in rural Ohio where she was often found fishing, hunting or horseback riding. Her love of old western movies came from nights watching the flicks with her father. "My stories reflect small town life and the feeling of family shared by people in rural communities," Carter said. Those stories revolve around Henry "Whispering" Smith, a Colorado range detective who is the main character in Carter's first book, Muddy Waters.