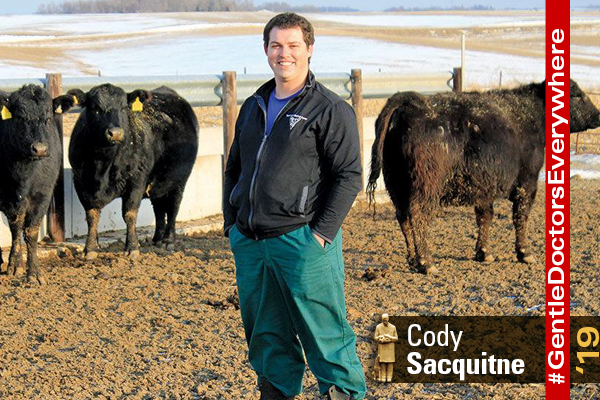 Rural Challenges and Incentives
Dr. Cody Sacquitne ('19)
Growing up on a small dairy farm, Cody Sacquitne knew there was a shortage of veterinarians in rural America. Today Sacquitne works at the Veterinary Medicine Center where he is "the fourth cattle veterinarian at the clinic." "I do the majority of the work at the one large dairy we have, and also work with cow-calf operations and other smaller ruminants," he says. "My goal was to be a food animal veterinarian, and it's exciting to be able to do that." Sacquitne and other Iowa State veterinary graduates were featured in this article about the challenges and incentives in rural veterinary practices.