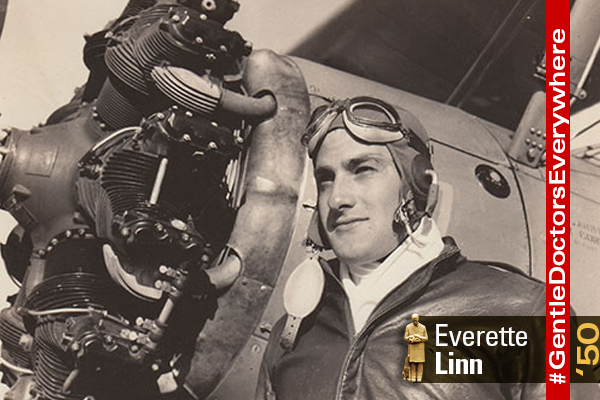 In the Skies Over Europe
Dr. Everette Linn ('50)
Before his death in 2002, long-time Waukon veterinarian Everette Linn penned an account of some of his experiences serving as a B-17 bombardier during World War II. Linn was stationed in England and flew 33 missions over Europe. After the war, he returned to Iowa and went into private practice in both Ackley and Waukon. His experiences during World War II were shared to the Waukon Standard by Linn's family in honor of Veteran's Day this month.