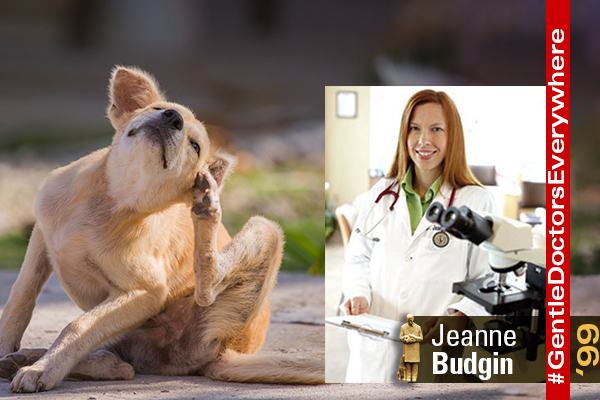 More than Scratching the Surface
Dr. Jeanne Budgin ('99)
It made perfect sense that Dr. Jeanne Budgin would become a veterinarian since she loved all animals. What was a little different than many other veterinarians is that relatively quickly into career, Budgin pivoted to specialize in pet dermatology. "I was quite happy in general practice but really found an interest in dermatology because it's so common," she said. "I think it's the first or second most common reason why animals present to veterinarians." Last summer, Budgin opened her own practice, Hudson Valley Dermatology in New York. She also practices two days a week at her office in New York City.