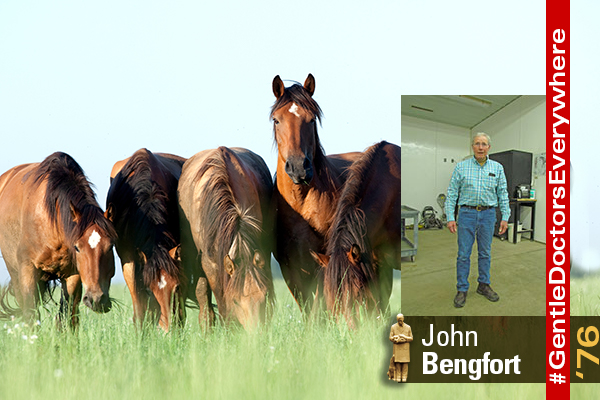 Wealth of Information
Dr. John Bengfort ('76)
It does not come as a surprise that veterinarian, John Bengfort, is a wealth of knowledge. He also has a wealth of interesting stories to tell. Owner of the Bluff County Equine Veterinary Center in Winona, Minnesota, Bengfort has developed a practice dedicated to the well-being of horses, a career path he took after visiting a client to check on the first off-spring of legendary Triple Crown winner Secretariat.