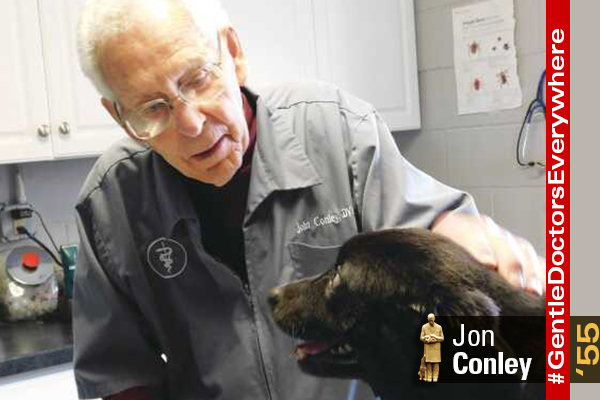 Still Going Strong at 90
Dr. John Conley ('55)
Le Mars veterinarian John Conley keeps a regular schedule of office visits with his small animal practice even though he turned 90 years old in October. "Well, I think there's a physical age and a a mental age, and they can be wide apart and they can be close together," Conley said. "You can be mentally good and physically bad, or physically great and mentally bad. I think I've got a balance kind of between the two. It's nothing I've done, it's just the way I am built." Conley has operated the Town & Country Veterinary Clinic in Le Mars since 1961 and only switched to focusing on small animal medicine about eight years ago. "I've had a left hip replaced four times and I've had the right knee replaced and it was just physically easier to phase out of large animals, and you know, I quit in '13, so that was eight years ago and I would have been 82, and you just don't move that fast around animals," he said.