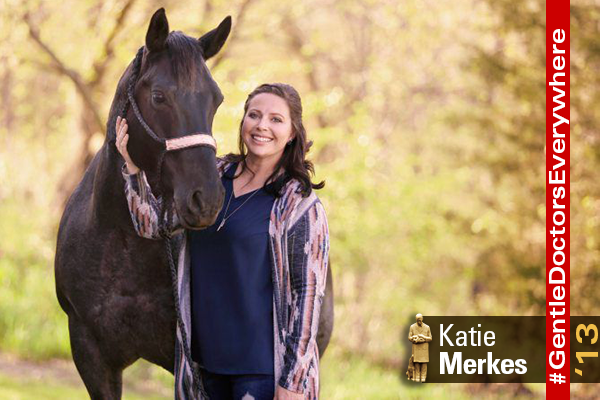 Turning a Lifelong Love into a Career
Dr. Katie Merkes ('13)
In getting to know Katie Merkes, it takes nearly no time at all to connect the dots as to where her pride and joy lies. "We have three dogs; two cats; three mini donkeys, with two of the mares pregnant again; and three horses," the 33-year-old said, with a laugh. "Like most people who work with animals, we have a menagerie." But it was the latter collection of equestrians among the mix that pointed Merkes toward the direction of her passion and eventual profession. Today, she balances her quality time as the owner of two local veterinary businesses, a wife and a new mom with her time on horseback.