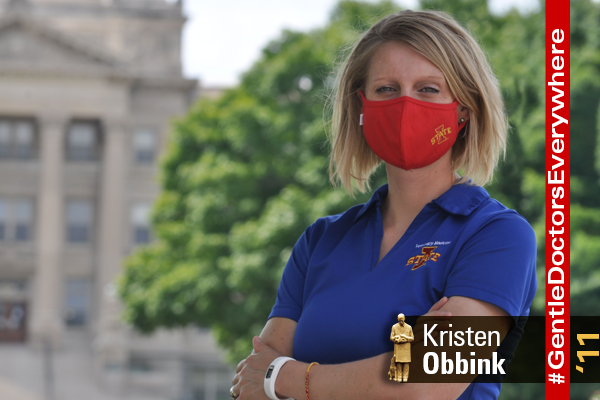 Stepping into a New Role
Dr. Kristen Obbink ('11)
Stressful. Challenging. Meaningful. Those are just a few of the emotions that Dr. Kristen Obbink is facing every day as Iowa State University's COVID-19 public health coordinator. Obbink recently assumed this temporary role as Iowa State prepared to welcome back students for the fall semester amid a global pandemic. "The job is stressful and can be overwhelming at times," she said, "but the work is meaningful and I'm enjoying the challenge. I'm lucky to be working with a great team and also to have the support of many mentors, colleagues and friends." Obbink comes into the new role after working both in the Center for Food Security and Public Health (CFSPH) and at the Iowa Department of Public Health.