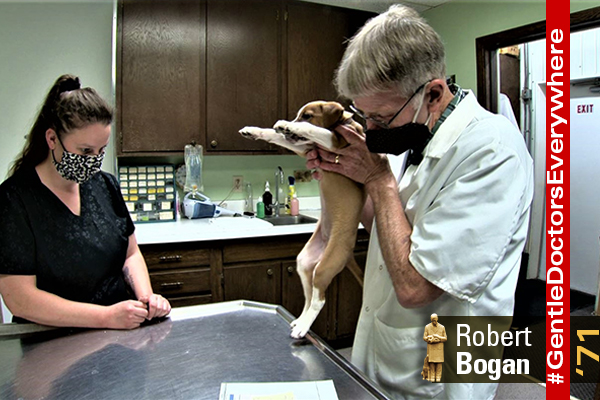 Giving Away His Practice
Dr. Robert Bogan ('71)
In Faribault County, Minnesota, Robert Bogan is the only veterinarian in town but he is delaying his retirement until he finds someone to take over his practice. And to sweeten the pot, he is literally giving away his practice - clinic, equipment, furniture - even his 11-year-old pickup. "If we can get somebody to come in here and take over the practice, I would say it's worth it to me," Bogan says.