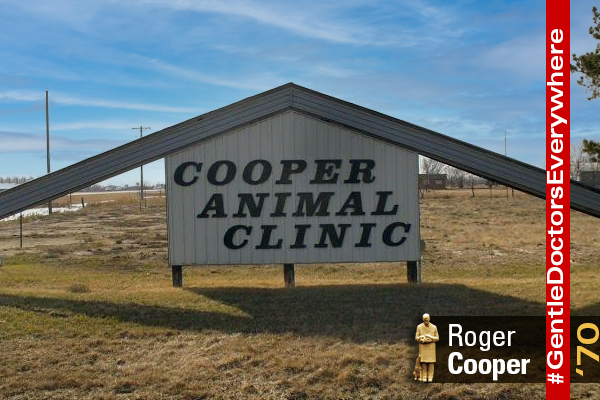 A Half Century of Caring
Dr. Roger Cooper ('70)
Roger Cooper was discouraged from building his own business in Aberdeen, South Dakota, back in 1976. But Cooper proved those doubters wrong and the Cooper Animal Clinic is still going strong. "As time went on, I choose to focus on the small animals because I knew I could do that the rest of my life as opposed to the back-breaking work that you get into (with) some large animals," Cooper said. Since starting his practice, Cooper has helped more than 22,000 customers but now the 1970 Iowa State graduate is now retiring and turning over this practice to Dr. Amber Sombke ('16).