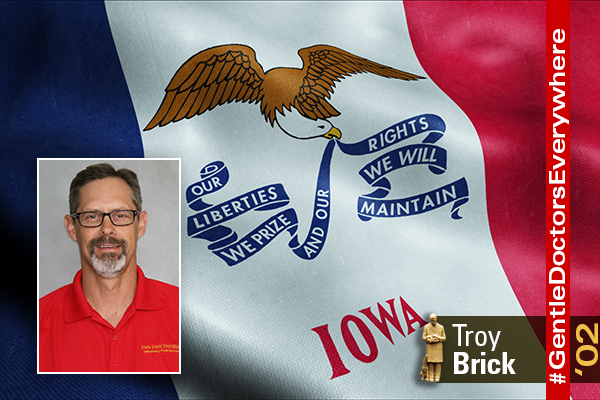 Focusing on Livestock Care
Dr. Troy Brick ('02)
Troy Brick has joined the Iowa Department of Agriculture and Land Stewardship as the assistant state veterinarian. Brick will oversee livestock regulatory programs and help support the state. Veterinarian, Dr. Jeff Kaisand. "COVID-19 and the threat of transmissible and foreign animal diseases has made this a very active time in food animal veterinary medicine," Brick said. "I am fortunate to have been asked to join such an experienced and educated team of animal health professionals to assist the livestock industry in navigating these challenging times." Prior to this appointment, Brick led the food animal veterinary field services unit in the College of Veterinary Medicine.