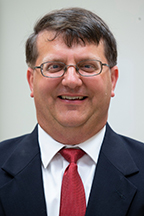 June 3, 2020
Dr. Paul Plummer, professor of veterinary diagnostic and production animal medicine, has been named the holder of the Anderson Chair in Veterinary Medicine in the College of Veterinary Medicine.
A faculty member at Iowa State since 2010, Plummer is board certified in large animal medicine from the American College of Veterinary Internal Medicine and the European College of Small Ruminant Health Management.
Plummer is currently the executive director of the National Institute of Antimicrobial Resistance Research and Education. The national institute seeks to improve the understanding of antimicrobial resistance to reduce its societal impact. Based at Iowa State University, NIAMRRE seeks to improve health for people, animal and the environment.
While at Iowa State, Plummer has received both the Iowa State University Early Career Achievement Award for Research Excellence and the College of Veterinary Medicine Early Career Achievement in Research Award. He received the Zoetis Distinguished Veterinary Teacher Award in 2014.
"The funds from the Anderson Chair will hugely benefit my research and teaching efforts," Plummer said. "I will be able to further the research my team does in antimicrobial resistance and zoonotic diseases, provide my students interactive learning opportunities, and continue to provide outreach and extension efforts related to antimicrobial stewardship and livestock medicine."
Plummer earned his DVM degree from the University of Tennessee and he received a PhD in veterinary microbiology from Iowa State. He did a large animal medicine and surgery internship at Texas A&M University and was a large animal medicine resident at the University of Tennessee.