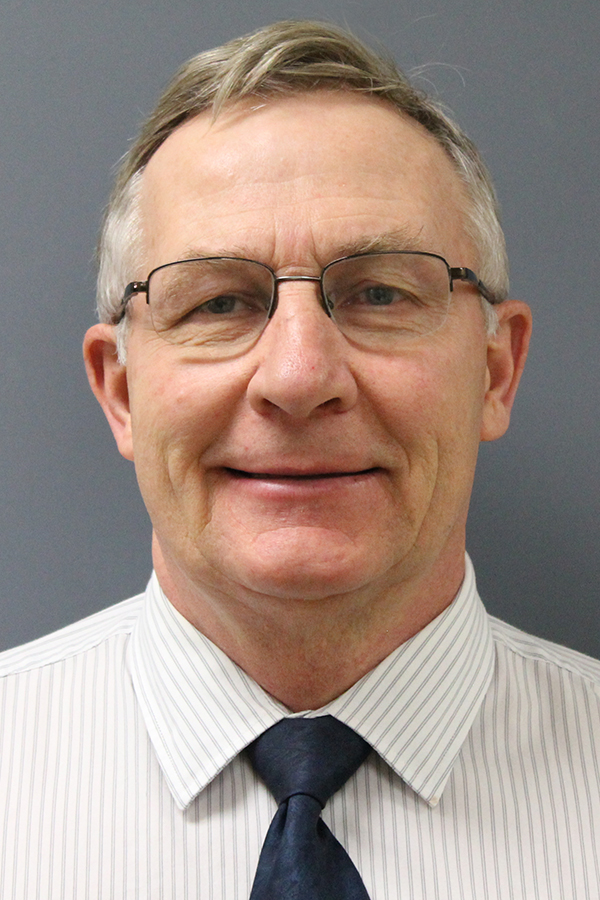 In Dr. Dennis Hughes' ('82) long career in both the private and public sectors he has had lots of "disease adventures."
"It's been a wild and crazy ride with lots of 'disease adventures' we've had to eradicate or mitigate in my career," Hughes said.
Hughes is retiring as the state veterinarian with the Nebraska Department of Agriculture at the end of the calendar year. He became a veterinary field officer (field veterinarian) with the department in 1990, covering 18 counties of northeast Nebraska. He was selected as the Nebraska State Veterinarian in early 2005.
During his tenure at NDA, Hughes enforced state and federal livestock programs and became proficient in animal disease diagnostics. As a field veterinarian, he was instrumental in the eradication of pseudorabies and brucellosis from Nebraska swine and cattle herds.
As Nebraska State Veterinarian, he led several animal disease response events of concern to the livestock and poultry industry including avian influenza and bovine tuberculosis.
"I've had many encounters with tuberculosis, scrapie, chronic wasting disease, anthrax, vesicular stomatitis, epizootic hemorrhagic disease, West Nile virus, and rabies, just to name a few," Hughes said.
"I forgot trichomoniasis! How could I forget trichomoniasis, it was one of our biggest success stories in Nebraska beef country."
"As state veterinarian, Dr. Hughes has been instrumental in keeping Nebraska livestock healthy and the state's agricultural industry strong," said Steve Wellman, NDA director. "We want to thank Dr. Hughes for his years in public service and for his leadership at the state and national level. His dedication to agriculture and the livestock and poultry industry will be remembered."
Prior to starting with the NDA, Hughes worked in two private large-animal practices in northeast Nebraska. He started his own practice in Battle Creek, Nebraska, and worked there until 1990 when he joined the NDA.
Hughes has served as a member of the Livestock Emergency Disease Response System Veterinary Corps, the American Veterinary Medical Association, the Nebraska Veterinary Medical Association, the National Association of State Animal Health Officials, and the United States Animal Health Association.