Helping People Helps You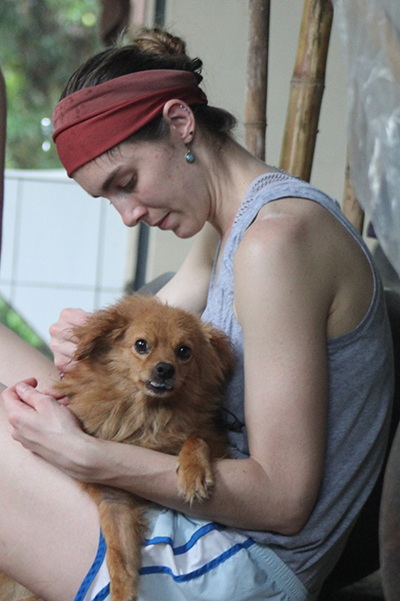 Over the past several months, most of America has been hunkered down, doing only the bare minimum.
Catharine Found is not most of America.
Found hasn't let the COVID-19 pandemic impact how she continues to assist people and organizations in need.
"My parents taught me that if you are ever having a hard time, then helping people ends up helping you too," the third-year veterinary student said. "I reflect on that in times of struggle.
"It's one of the best things they ever taught me."
One organization Found continues to assist is the Maderas Rainforest Conservancy in Costa Rica. The La Suerte Biological Field Station is located in the northeastern portion of the Central American country, which is one of the most biologically diverse in the world.
Found and other Iowa State veterinary students have traveled to Costa Rica in recent years to help do "pop-up" clinics for primarily spays and neuters of small animals.
"I help find people to go down and operate these clinics," Found said. "The clinics are pretty rural, so I help get the necessary supplies to send there as well.
"The people in this part of Costa Rica, they don't have the resources we have. They certainly don't have as many veterinary medicine options that we have access to."
Found has traveled to Central America several times over the years, including a 2019 trip to the Maderas Rainforest Conservancy. She was scheduled to return to the clinic in the summer of 2020 but the pandemic forced her to cancel.
"We were supposed to go in May," she said. "Then it changed to August and a million other times. Now there are a few of us are planning to return in December."
The "few of us" includes not only veterinary students, but veterinarians and technicians. Found is working with a few graduate students who have an interest in traveling there to assist as well.
In addition to recruiting volunteers, she continues to work to access veterinary supplies to send to Costa Rica. She has asked for donations from veterinary clinics she is familiar with. Found also relies on word-of-mouth and the kindness of her friends.
"For my birthday I asked for donations of medical supplies that I could send there," she said.
Found's giving back doesn't begin and end with her Costa Rica efforts. She and her husband have fostered a 10-year-old boy since this summer.
"If these kids aren't in a safe home that does not offer them much stability," she said. "If we can offer that stability even for just a little bit why wouldn't we?
"We can't do everything. We choose a corner and try to make a positive impact in that part of our community."
November 2020