Hometown Pride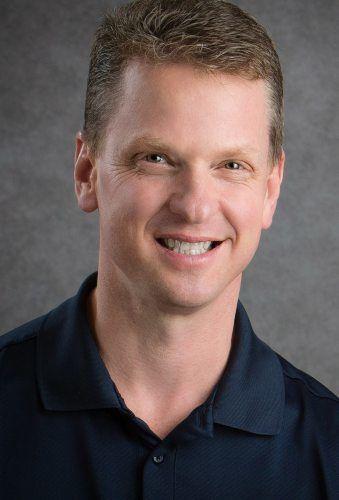 For months, Dr. Khristian Becker worked diligently, digging up the soil and replacing it with cement that will form the walkways at the soon-to-open Maquoketa Dog Park.
Of course, he had some help from his family. But it was his idea to do it all and pay to get it done.
"That was the first kind of physical thing that said, 'Hey, we are having a dog park here,'" said Stephanie Sagers, office manager and economic development specialist at Jackson County Economic Alliance. "He has been a really big proponent of the dog park. He is also very humble and would not tell all the things he has done."
Sagers recently successfully nominated Becker, a longtime veterinarian, for the George Bailey Award presented by Maquoketa Area Chamber of Commerce. Every year, residents in the area nominate someone who they think goes above and beyond to give back to others. The award is named after the character from "It's a Wonderful Life."
"I am proud of the community I grew up in, and I want to continually make it a better place to live," Becker said.
He is part of the subcommittee of the Maquoketa Hometown Pride committee that has planned the dog park for years. He also donates a lot of time and resources to helping with Iowa State University Extension and Outreach in Jackson County, said Amber Matthiesen, county program coordinator.
"Khristian has always been a great supporter of our programs and outreach," she said. "At the fair, he volunteers to do free vet checks for the animals."
Becker's wife, Kristi, said her husband started his clinic in 1997 after graduating from Iowa State University. He works six days per week there and is on call 24/7.
When he learned the sidewalks at the dog park would cost more than $26,000, he stepped up in order to save others from fronting the expense, Kristi said.
"(He) spent nights and weekends digging paths for the dog park's three entrances, setting up and tearing down concrete forms, constructing a hand railing, laying rock to prevent erosion and enlisting the help of his family and others when it was time to pour cement on numerous occasions," she said. "He is an incredibly humble person who never stops serving our community through his countless, thoughtful actions."
Wendy McCartt, the executive director of Maquoketa Area Chamber of Commerce, said many of the nominees for the George Bailey Award are residents who "fly below the radar." The award recognizes people such as Becker for everything they do.
"He is a very-well-respected veterinarian," she said. "He works a lot with the 4-H, and he is active in the community. We really felt that he was very deserving of this award, not only for the dog park but everything else he does for the community."