Dancing Veterinarian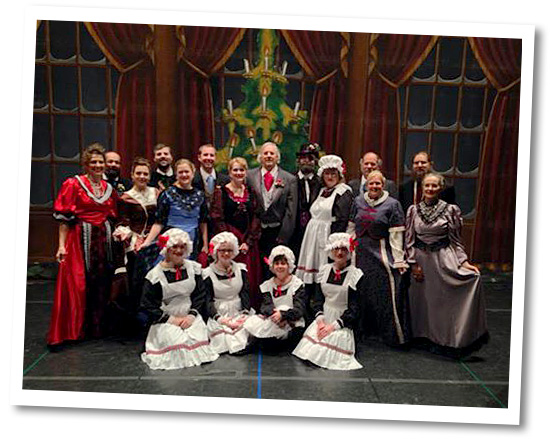 Before she saw her first patient at the Lloyd Veterinary Medical Center at Iowa State University - before she taught a single student in the College of Veterinary Medicine – Dr. Jessica Ward decided to whet her appetite for her dancing passion.

"The very weekend we moved to Ames, auditions for 'The Nutcracker' were held," the assistant professor of veterinary clinical sciences said. "I decided that even with all of the chaos that comes with moving that I should just jump in from the start. This was a good way to put myself out there because I haven't performed in a long time."

Ward's initiative was rewarded with a role as a maid in the upcoming production of "The Nutcracker" at Stephens Auditorium on the Iowa State campus. The classic holiday fare will be performed three times the weekend of Dec. 12-13.

For Ward, this marks the first time she has appeared in "The Nutcracker" since she left her hometown of Idaho Falls, Idaho, to attend Duke University. A ballet dancer since the age of 5, Ward danced in multiple productions of the ballet in her hometown, eventually performing the lead roles of Clara and the Sugar Plum Fairy.

She continued dancing while at Duke as a member of the school's Dance Team. Ward likes to say she never witnessed a loss by the Blue Devil men's basketball team but never saw the school's football team win during her four-year tenure at the school.
"I haven't performed as a dancer since Duke," Ward said. "Veterinary school is rough on your schedule."

And while she admits that her days of dancing the lead roles in "The Nutcracker" are past her, she has enjoyed her time in the production.

"This experience has made me a little nostalgic," she says. "I look at the girls in the dancing parts and realize how important dancing was in shaping my life.

"Dancing now for me – it's a hobby (she also takes a weekly dance class at Robert Thomas Dance Studio in Ames). There is no pressure. In my job as a veterinarian I'm supposed to be the expert with all the answers. Ballet is my 'me' time. I can zone out and do my own thing."

Ward comes to Iowa State from a cardiology residency at North Carolina State University after graduating from that school with her DVM in 2011. She is Diplomate of the American College of Veterinary Internal Medicine. Ward joins Dr. Wendy Ware as the second clinical cardiologist in the ISU Cardiology Service.
November 2015