Wild Birds and HPAI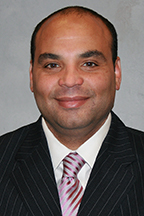 Highly pathogenic avian influenza (HPAI) has hit Iowa's commercial poultry and turkey industry hard this spring.
To date, close to 14 million birds have been killed in Iowa to stop the spread of this highly contiguous disease. That's on top of more than 32 million birds during the 2014-15 outbreak that devastated the industry in Iowa.
What's clear is this – wild birds on their migration north are introducing the virus into commercial as well as backyard flocks. Wild waterfowl, such as ducks and geese, can carry the virus and shed it through their saliva or excrement.
A new study, funded by private sources in the College of Veterinary Medicine, conducted by Dr. Mohamed El-Gazzar, assistant professor of veterinary diagnostic and production animal medicine, may shed some light on a lesser known role of other types of wild birds in maintaining and spreading this infectious virus which could prove to be useful for the prevention and control of future outbreaks.
El-Gazzar's study, "Prevalence, Persistence and Phylodynamic Analysis of Highly Pathogenic Avian Influenza Virus Among Migratory Wild Shorebirds in Iowa," will add to the minimal available information on the prevalence in migratory wild shorebird populations that either nest in or pass through Iowa.
"Further investigation is necessary to understand if the current Eurasian H5 HPAI virus will be maintained in wild bird populations, which could potentially represent an endemic source of infection for future outbreaks," El-Gazzar said.
El-Gazzar's research group plans to conduct surveillance to estimate the prevalence of HPAI in migratory wild shorebirds in Iowa. Killdeer and a mix of shorebirds will be targeted for sample collection during the summer and fall of 2022.
He said collected samples will be submitted for molecular identification and characterization. Analysis of any identified HPAI viruses will be performed to improve the understanding of the disease dynamics in wild birds.
"This improved understanding not only would help formulate better preparedness plans for any future outbreak in the poultry industry, but also will help develop strategies to mitigate negative impact of this infection on wild bird populations," El-Gazzar said.
June 2022