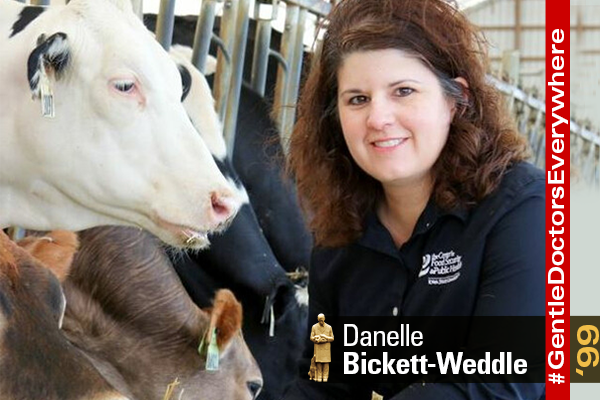 Perspective is Invaluable
Dr. Danelle Bickett-Weddle ('99)
As the associate director for the Center for Food Security and Public Health in the College of Veterinary Medicine, Danelle Bickett-Weddle has had a front row seat during the COVID-19 pandemic. "I think we'll see our veterinarians and producers working together even more closely to make farms more resilient," she told Bovine Veterinarian. "COVID-19 has brought to light America's reliance on our livestock producers and food processors, while highlighting the importance of essential workers in agriculture – veterinarians, their staff, livestock producers, their workers and other responsible for putting food on Americans' tables." Read the Bickett-Weddle's Q&A with the magazine online.