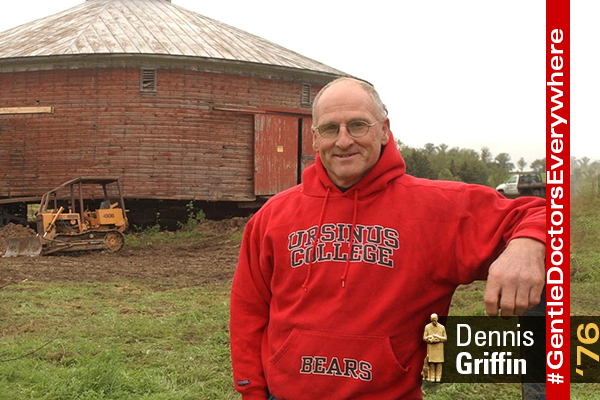 Remembering Dennis Griffin
Dr. Dennis Griffin ('76)
When Dennis Griffin passed away last September he left behind more than a legacy of caring for farm animals. Griffin was also a long-time volunteer veterinarian with the Iditarod dog sled races. His passion for historic buildings was noted by his restoration of a massive round barn into a unique events venue outside of Wausau, Wisconsin. "We see this as taking these structures and giving them new life," he said in a 2006 interview. The restoration was completely in character with those who knew Griffin. "He was very quiet. He never spoke more than he needed to," his wife Peggy said. "But he was always thinking... He was a visionary who saw things that you and I cannot see."