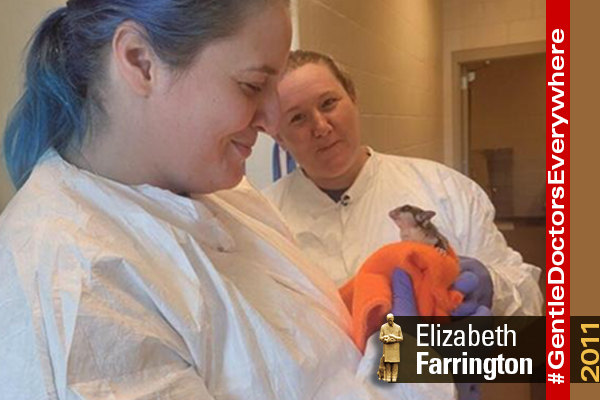 Hitting the Ground Running
Dr. Elizabeth Farrington ('11)
As the new head veterinarian for the Midlands Humane Society, Elizabeth Farrington has quickly made an impact on the Council Bluffs facility. Since starting in mid-July she has spayed or neutered over 150 animals, performed an entropion eye surgery, and completed an amputation on a kitten with severe nerve damage to its front leg. Farrington previously worked at the Nebraska Humane Society.