The Iowa Livestock Health Advisory Council (ILHAC) was created in 1977 to strengthen Iowa's animal-agriculture industry. It is a cooperative effort between Iowa livestock industry stakeholders, the State of Iowa and the ISU CVM.  ILHAC funds are applied to research projects that advance knowledge of animal health, food safety and animal well-being in Iowa livestock.  
Next ILHAC Board Meeting
Next meeting: February 16, 2018
ISU College of Veterinary Medicine
Dean's Conference Room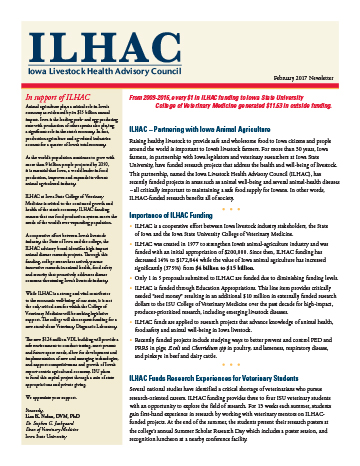 Please click on the above link to view the newsletter.