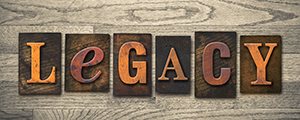 Estate gifts are a popular method individuals use to leave a legacy in the College of Veterinary Medicine. Individuals who have established an estate gift with Iowa State University as a beneficiary should be aware of the following:
Individuals should share your plans with the Iowa State University Foundation by completing a statement of intent form and contact Amy Kruzich at 515-294-8562. By sharing your estate plans, the ISU Foundation will be able to document the gift along with its specified purpose, allowing the gift to be used for how you wish it to.
 
It's actually easy to include Iowa State as part of an estate. Just contact the ISU Foundation team in the College of Veterinary Medicine for details.
Many donors supplement their estate gift with an expendable (cash) gift during their lifetimes.

"Many of the college's alumni and friends wish to see their philanthropy in action while they are living," said Amy Kruzich, executive director of development with the College of Veterinary Medicine. "It is quite common for donors to establish an endowed scholarship with their estate gift and also fund the scholarship on a yearly basis in the interim."