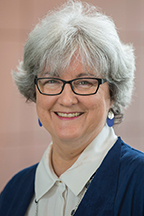 Dear Clients of the Lloyd Veterinary Medical Center,
Thank you for choosing the Lloyd Veterinary Medical Center for your veterinary needs. We strive to provide our patients with excellent veterinary care in a variety of specialties, with renowned faculty and staff sharing their knowledge with our next generation of veterinarians and veterinary specialists. We pride ourselves on furthering animal health and well-being with top-notch veterinary care, innovative research, and training programs to support the veterinary profession at all levels. When you bring a patient to us, you have access to the highest standards of cutting edge veterinary care, while furthering the development of new veterinarians trained to provide the best care possible.
Our facilities and equipment include advanced diagnostic imaging such as Computed Tomography (CT), Magnetic Resonance Imaging (MRI), and Nuclear Medicine (Bone Scan) designed for veterinary patients. We provide advanced surgical options including minimally-invasive surgery, cardiac and ophthalmologic procedures, and much more. Our Small Animal Emergency and Critical Care Service is the only veterinary hospital in Iowa currently certified by the Veterinary Emergency and Critical Care Society as a Level II Facility. We are also the only veterinary facility in a multi-state radius that can provide radiation therapy to treat veterinary cancer patients, using a Stereotactic Radiation Therapy unit (SRT) available through our Oncology Service.
We are very grateful for the support of clients like you who utilize our services and enable us to continue in our mission to enhance the health and well-being of animals and human beings through excellence in education, research, professional practice and committed service to the State of Iowa, the nation and the world.
Sincerely,
Stephanie West, D.V.M.
Director of Hospital Operations
Grateful Client Issue Date: