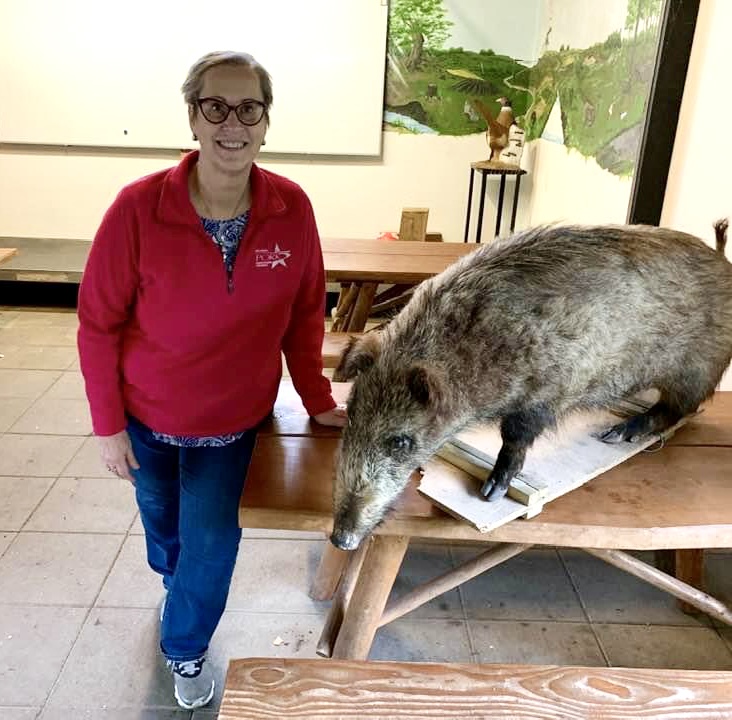 Elizabeth Wagstrom
William P. Switzer Award in Veterinary Medicine
On the day Elizabeth Wagstrom's son started his freshman year in high school, she was starting her own adventure.
"I drove 175 miles down the road to Ames and said, 'see you guys next weekend,'" Wagstrom recalled.
Wagstrom's adventure and later-in-life career change was attending veterinary school at Iowa State. Previously she was working in the swine industry at Oxford Laboratories with a pair of Iowa State graduates – Drs. Wayne Freese and Wendell Davis.
Only she was in sales, not working directly with pigs.
"Working at Oxford Laboratories really gave me a passion for pigs," Wagstrom said, "and I decided I was on the wrong side of the counter when I went into a veterinary clinic.
"I thought, 'I'm on the outside and there are veterinarians on the inside.' I knew I could do that and I wanted to do that."
On a whim, Wagstrom threw together a vet school application, thinking it would be practice for the following year when she would get serious about her career change. Funny thing though – she was admitted to Iowa State.
And the rest, as people say, is history. After graduating from Iowa State with a DVM in 1999 and a master's in preventive medicine a year later, Wagstrom spent her new career working at the intersection of animal and public health.
"It all fell into place for me," Wagstrom said, "but it has been a bit of a journey."
Her new career started out at Iowa Select Farms during a time Wagstrom describes as horrible for the pig industry
"It was very much a learning experience for me, almost a trial by error," she said.
Even though she was in the swine industry, Wagstrom knew what she wanted to do. Positions at the Minnesota Department of Health, the National Pork Board and the University of Minnesota contributed to finding her passion at the National Pork Producers Council (NPPC).
"The wonderful thing about the NPPC and the National Pork Board is that they take complex scientific knowledge and distill the information so lay people can understand," Wagstrom said. "This allowed me to apply my scientific knowledge to public policy and it was a really good fit for me."
As the NPPC's chief veterinarian (now retired), Wagstrom advanced domestic and international animal health and welfare, and on-farm production, public health and food safety issues. She was a member of the coalition that secured $150 million in funding for an animal disease vaccine bank, foreign animal disease prevention and preparedness grants, and for the National Animal Health Laboratory Network in the 2018 Farm Bill.
During her career, Wagstrom collaborated with and educated non-agricultural audiences on animal production and the U.S. pork industry's efforts to protect animal health, welfare, public health, and the environment. She frequently testified before Congressional committees and was the NPCC's spokesperson.
"I'm just fascinated by the swine industry," Wagstrom said. "So much of the decision making is based economics and epidemiology and it just fit together so well that it made the swine industry a natural home for me."