Date:
Friday, November 3, 2017 - 12:00pm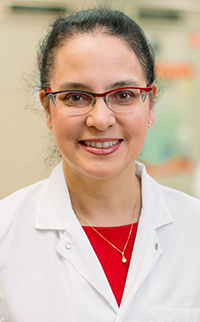 Rapid Diagnostics for Infectious Diseases:
A Solution to Combat Antimicrobial Resistance
Robin Patel, MD
Professor of Medicine & Microbiology, Mayo Clinic
Date:
Friday, October 13, 2017 - 12:00pm

I hope this entry finds you well. It was been quite a while since my last blog post. I went back to Los Angeles this summer. It was a wonderful experience, filled with relaxation, family time and work.
Career Development: From a Veterinary Surgeon Who Couldn't Keep a Job
Dr. Earl Gaughan
Equine Technical Services Veterinarian
Merck Animal Health
Date:
Friday, December 1, 2017 - 12:00pm
Hosted by: 
CVM Association of Graduate Students
BMS Graduate Student Organization
Date:
Friday, October 13, 2017 - 9:30am
Pathogen:
Porcine epidemic diarrhea - PED
Specimen:
Feces, intestines, culture
Meet our newest LVMC clinicians.
Pages