Research
Researchers in the College of Veterinary Medicine seek to find answers to some of the world's most complicated questions in animal health, food safety and security, and human health. Our researchers work on Parkinson's disease, HIV and cancer, vaccine development and infectious disease of humans and animals.
Iowa State University receives more USDA research funding than any other veterinary college in the nation and we're in the top 10 in NIH funding.
Travel grants are available for students presenting their research at national and international conferences through the CVM and from professional organizations.
The Office of Research and Graduate Studies hosts the Faculty Grant Writing Workshops each spring semester.  Additional details will become available when appropriate.
Graduate Studies
Each academic department in the College of Veterinary Medicine offers graduate degree programs ranging from a one-year, non-thesis Masters to PhD degrees.
In addition, concurrent MBA and MPH programs are offered through Iowa State University and the University of Iowa for DVM students.
Make sure to stay up to date on all of the Professional Development opportunities that the Graduate College offers.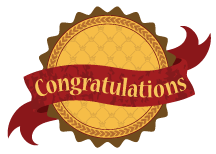 Congratulations to the recipients of these Graduate Student Awards!
Student Wellness
Iowa State University offers a variety of student wellness programs. Learn more online.
Connect with your fellow CVM graduate students and stay up to date on the latest news about upcoming events through the CVMAGS or Facebook.
Summer Research
The overall goal of our ISU CVM Summer Scholar Research Program is to increase the number of scientifically trained veterinarians who are successful as biomedical scientists.  Through hands-on experience, working on individualized research projects and by interaction with successful role models and mentors in a research-intensive environment, scholars come to a better understanding and appreciation of the importance of veterinary research in improving animal and human health.
Participating summer scholars gain valuable experience in cutting-edge approaches and technologies in cellular and molecular biology research, experimental design and data analysis, critical thinking skills and ethics in research, scientific writing, poster preparation and presentation, and career opportunities for DVM's in biomedical research, laboratory animal medicine, and public health.
Our funding sources include: Boehringer-Ingelheim Vetmedica, Inc., ILHAC, ISU CVM, Boehringer Ingelheim, Morris Animal Foundation, NIH, USDA NIFA Competitive Grant, Van Gelder Scholar Program, and Zoetis.